If you are thinking about new flooring, we hope you'll consider LVT (Luxury Vinyl Tile) and LVP (Luxury Vinyl Plank) from our broad flooring selection. These are two types of luxury vinyl flooring, one designed in a tile shape and the other created in planks to resemble traditional hardwood floor planks. They are incredibly realistic in appearance but offer some significant advantages.
What is Luxury Vinyl?
We are all familiar with vinyl flooring. It's quite common in commercial settings because it's durable and easy to clean. It came in sheets and was simple to install. But for homes, it's not very attractive. So in the 1970s, luxury vinyl was created, offering the look of natural wood or ceramic with reduced costs and easier maintenance.
Luxury vinyl is the evolution of vinyl or "linoleum" flooring. In the past, vinyl flooring was in sheet form only and, therefore, couldn't recreate the look of natural materials. Today we have LVT and LVP floors in countless patterns and colors, designed so that they appear to look almost precisely like raw materials such as wood, stone, and tile. Some LVT and LVP flooring options are textured to appear like these materials. You'll even find LVT and LVP floors with seams for grout. And planks can come in narrow or wide styles, as can tiles.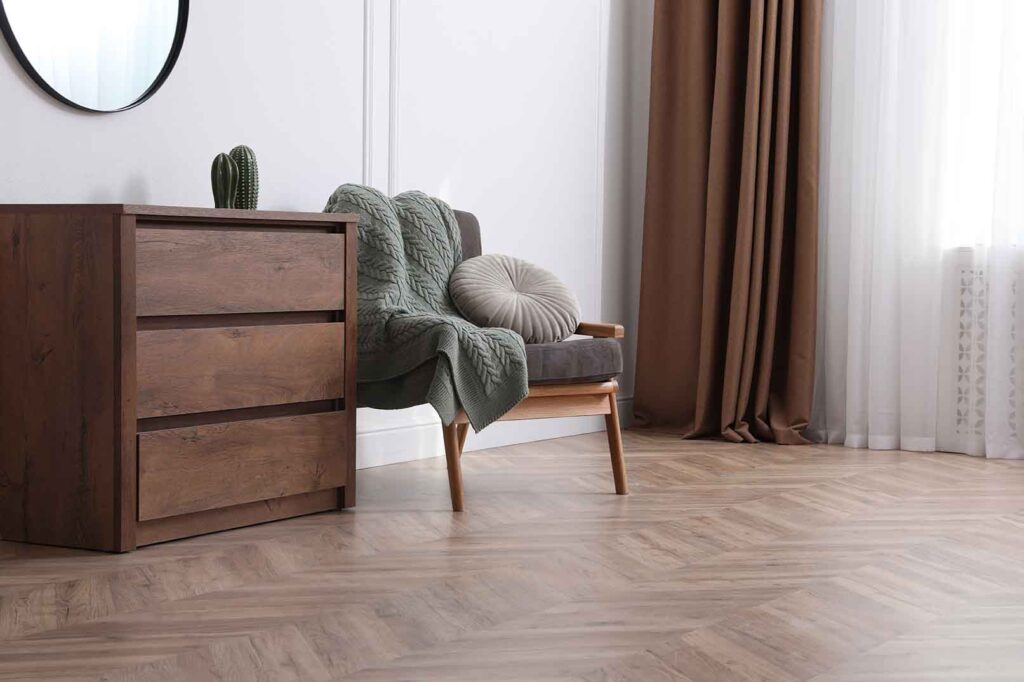 Are LVT and LVP floors waterproof?
Since LVT and LVP flooring is constructed from layers of synthetic materials, they're waterproof. This attribute makes them a popular flooring choice for any room in your house, especially kitchens, bathrooms, and basements. LVT and LVP floors are also excellent choices wherever an area sees moisture, heavy foot traffic, or scratches.
Don't Confuse LVT with VCT flooring
VCT stands for Vinyl Composite or Vinyl Composition Tile flooring. Although VCT floors are also produced using vinyl, unlike LVT floors, they contain less synthetic and incorporate more natural materials such as limestone. Because of this, VCT floors are more porous than LVT floors; thus, they are not as waterproof and may require more maintenance.
What about Engineered Vinyl flooring?
Engineered Vinyl flooring, or Engineered Vinyl Plank (EVP), is a subset of LVPs. EVPs are as durable as many LVP options, constructed with a high-density solid fiberboard core and a rigid stone-based core. While EVPs closely resemble hardwood floors, personal preference will determine which is right for you!
Can I install these floors myself?
A significant advantage for DIYers is that LVP and LVT flooring can be installed by "floating" the planks or tiles over your home's existing subfloor. This capability makes installing LVP and LVT floors possible for handy-minded DIYers and provides a substantial cost-saving benefit.
Other Pros, No Cons Though
Commercial designers and industrial fit-outs consider Luxury Vinyl Tiles (LVT) and Luxury Vinyl Planks (LVP) their flooring of choice. They are a robust but versatile alternative to tile and hardwood, plus their ability to replicate designs to intricate detail is appreciated. Consider that with LVT and LVP, you can bring the character, look, and grain of wood flooring or the texture and feel of Italian slate tiles more affordably. As a result, luxury vinyl has been the fastest-growing market segment in the flooring industry and for our customers.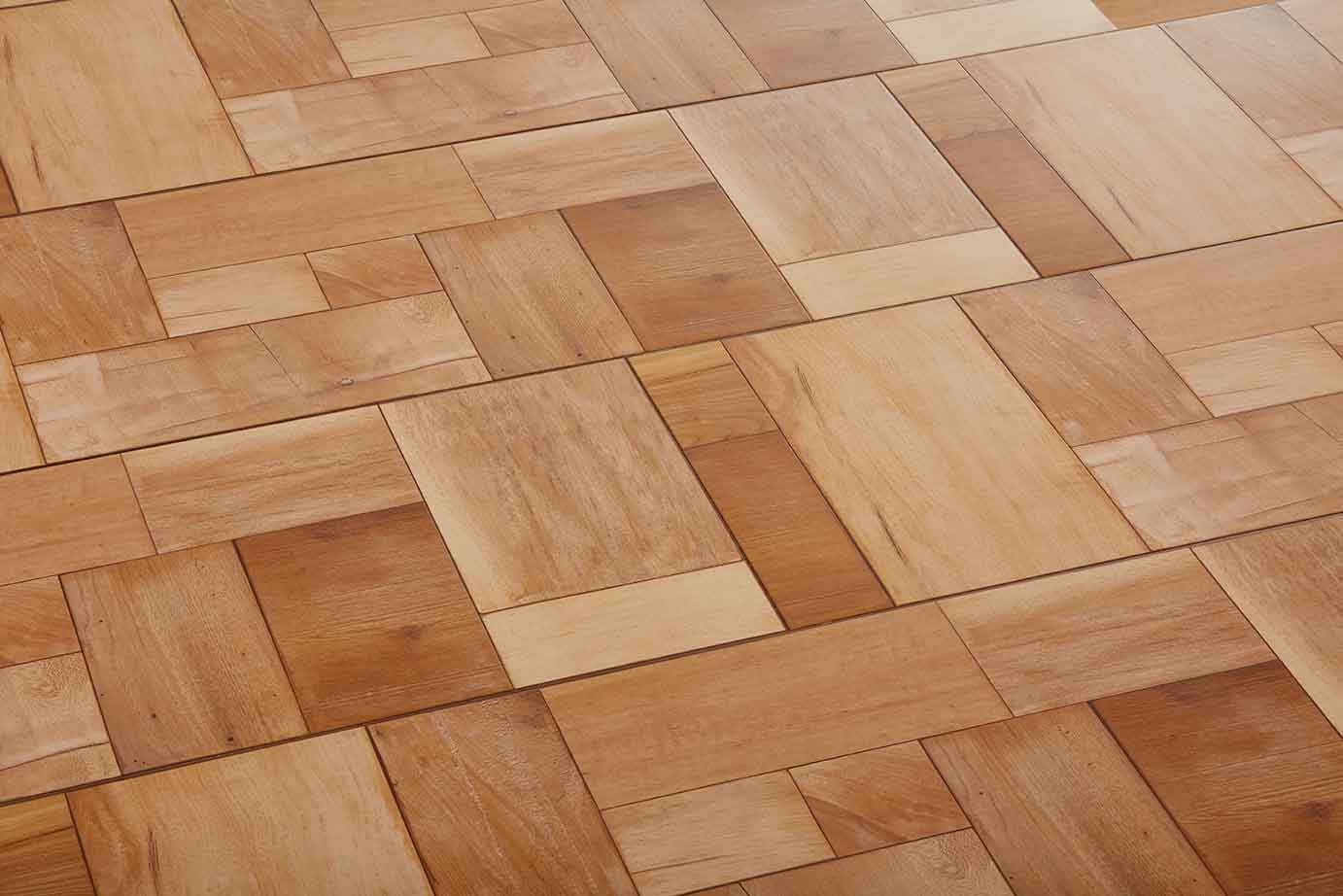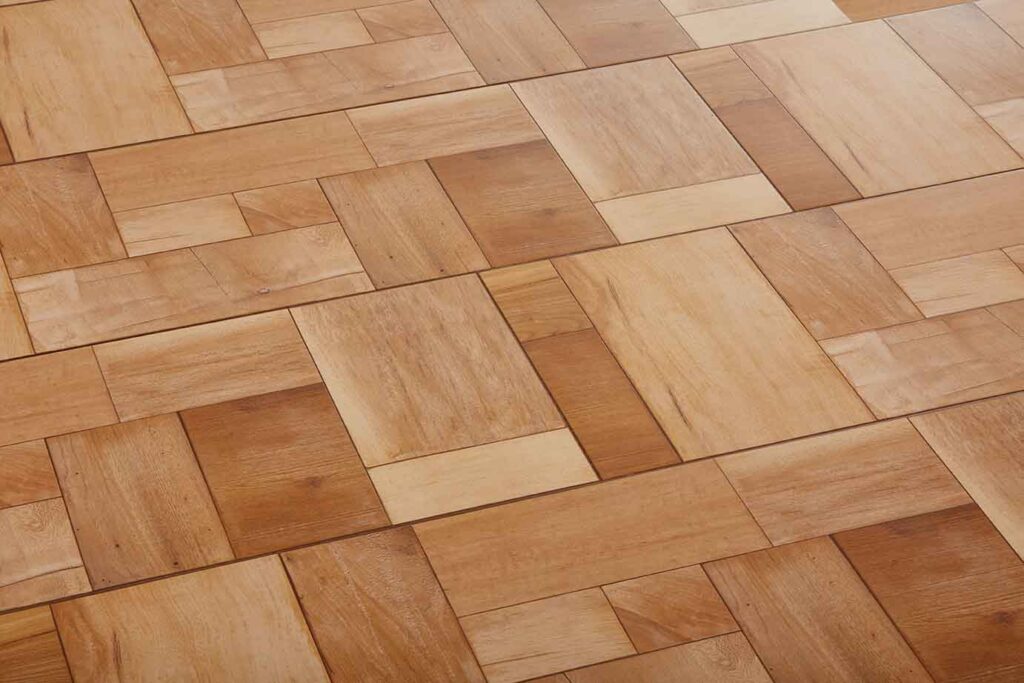 Benefits of LVT Flooring:
Affordability – LVT/LVP is an affordable alternative to other flooring products, bringing a luxurious look to your home at a reasonable price.
Durability – LVT/LVP is manufactured from robust materials, making them ideal for heavy foot traffic areas; plus, they are flame resistant and unaffected by exposure to moisture.
Versatile – LVT/LVP is hard-wearing, waterproof, and provides excellent grip and slip resistance, making it great for kitchens and bathrooms.
Warmth – LVT/LVP Provides better warmth and a more cushioned feel underfoot.
Insulates Sound – Compared to other types of flooring, LVT/LVP are quieter to walk on.
Maintenance – Cleaning is easy, and the materials are long-wearing.
Innovative Design – The texture and finish of the design make it difficult to differentiate LVT from hardwood. LVT/LVP offers more striking designs, including Mosaic and checked patterns.
Easy Installation – LVT/LVP options include a click lock system making installation quick and easy.
Replacements – Sold in packs, so if the floor sustains damage, you can replace the tile in the affected area.
Lifespan – The average lifespan of LVT/LVP is 25-30 years, depending on maintenance, traffic, and location.
Are you thinking about your floors? Let one of our design consultants show you the range of possibilities Luxury Vinyl Tile or Luxury Vinyl Planks can provide.