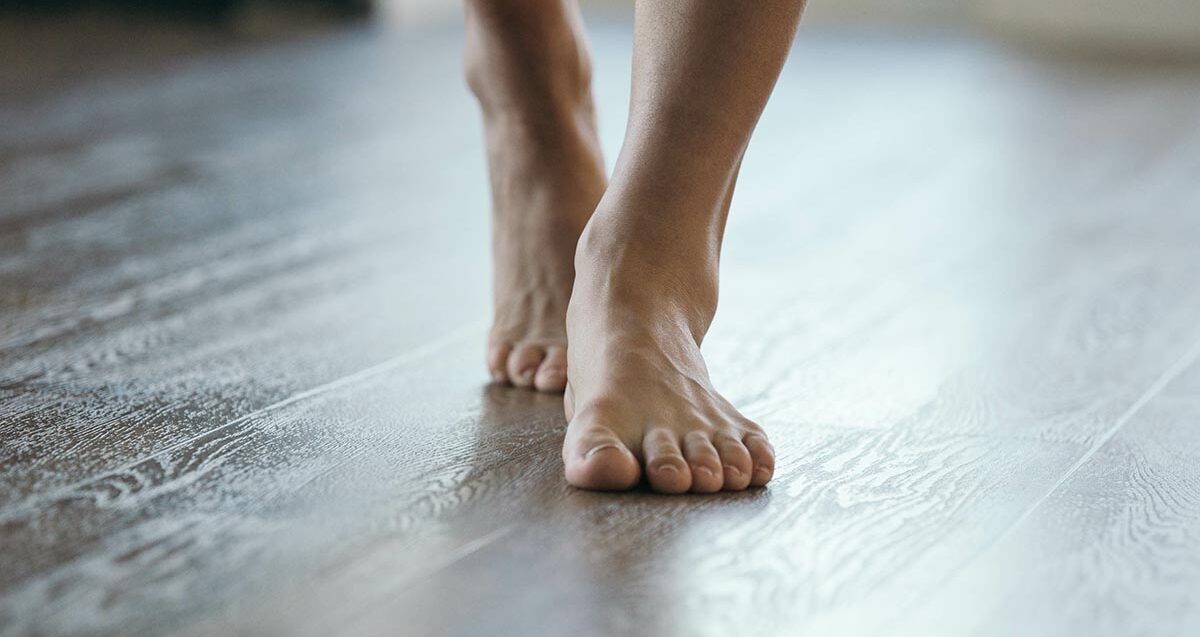 Everyone wants to better their home. From improvements that are great from an investment point of view to those purely for sheer joy, we all want our home to feel like a castle. Installing radiant floor heating is one of the best and most modern ways. But you may be hesitant to get this type of flooring. To help out, here are the pros and cons of radiant floor heating.
What is Radiant Floor Heating?
Radiant heating systems use hot water or electricity to heat coils and "radiate" it throughout the room. Radiant floor heating incorporates this process for your home in a new way: in the flooring. First, the floors warm, then send the heat up and throughout the house.
Radiant floor heating needs three items to work:
1. A heating element, such as electric or hot water-heated flooring.
2. A heating source, such as a heat pump, natural gas furnace, radiator, etc.
3. The right choice of flooring.
If you are interested in radiant heat flooring but uncertain that it is suitable for your home, please contact John P. Fischer Tile.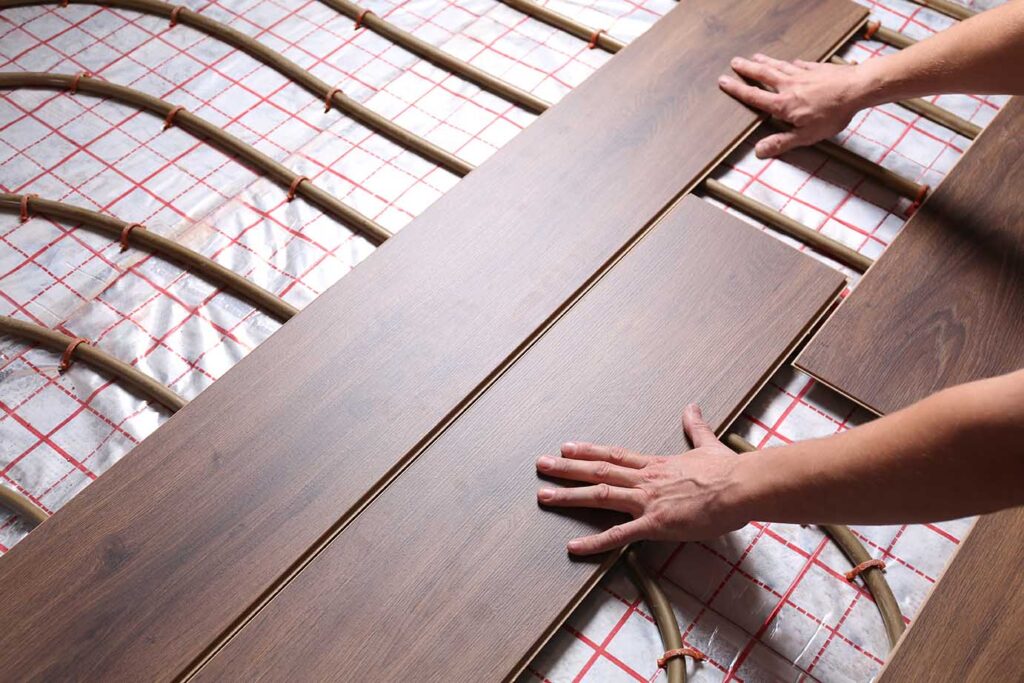 The Plusses of Radiant Floor Heating
Let's start with all the positive factors of having this type of floor in your home.
Energy Efficiency
Radiant floor heating is an excellent and efficient way to heat your home, no matter what heating source you use. This is because most radiant floor heating is done via hot water, which can be much more cost-effective than traditional heating. It can also be powered by electricity, which is still energy efficient.
"Did you know space heating is the highest energy expense in the average United States home and makes up about 45% of all residential energy bills?"

U.S. Department of Energy
The Feel
Imagine walking around your home barefoot in the dead of winter. Many clients like to do this when the floor is on. Even with socks on, it feels great. Pets will also love to cozy up on these types of floors.
The Look
A radiant heating system is installed underneath your existing floors, so you don't see any extra wires or anything else. Instead, you get warm, luxurious floors that look as nice as your old ones. Such floor heating is an excellent consideration if you're looking to replace your floors, as the cost for installation will most likely drop with both.
Low to No Maintenance
We can tell you from experience that all traditional heating systems need regular maintenance, which can be troublesome and costly. Radiant floor heating comes with little supervision. As an added benefit, you'll run your heater less, resulting in less needed maintenance.
It's Quick
It can seemingly take forever for a traditional heater to heat your home. But, on the other hand, your radiant floor can do so in just a matter of minutes.
Choose Your Room
You don't have to have a radiant floor system in your whole home. Instead, you may choose the room or rooms for installation to try it out. This can include the bathroom, bedroom, living room, and others. It's a great way to try heated floors before purchasing for the whole home.
The Investment
A radiant heating system adds value to your home. If you have selected and installed a floor, you will observe that many realtors will use this in their opening pitch for your home. Additionally, potential buyers will sample your floors as they walk through.
"Substantially boost your home's value and…provide comfortable supplemental heat with radiant energy."

Happier Home
Radiant Floor Heating Cons
Not Necessarily Useful for All Homes
Having heated flooring is an excellent idea for many temperate to colder locations, as cold weather persists for most of the year. However, your home may be in the South or primarily another hot part of the country. In these cases, you will only use your radiant floor heating for certain months of the year. While feasible and possible, you should weigh the pros and cons of radiant floor heating differently than someone who lives in cold weather, such as in the Northeast.
The Installment Process
Unfortunately, the installation process is not easy, and we do not recommend doing it yourself. It is a complex process that needs a precise connection, the correct selection of materials, professional installment, and a warranty.
Your existing floors will have to be pulled up. The radiant floor heating is installed, usually underneath the subfloor. Your current floor is reinstalled.
But What About the Cost?
The cost is also something to consider. You must know how many square feet you need and the installation cost. Be sure to get several estimates from trusted providers before moving forward. Remember that the cheapest flooring estimate is not always the best route.
In Conclusion
Know someone with radiant floor heating? Talk to them to better understand what to expect when you move forward and get recommendations on whom to use. Those of you who live in New Jersey may contact our team.
About John P. Fischer Tile
John P. Fischer is a family-owned and operated business that provides one-on-one personalized service. We have expertly provided heated flooring to many homes across our area and look forward to doing the same for you. Visit our store in Hawthorne to see for yourself, or contact us to start a conversation.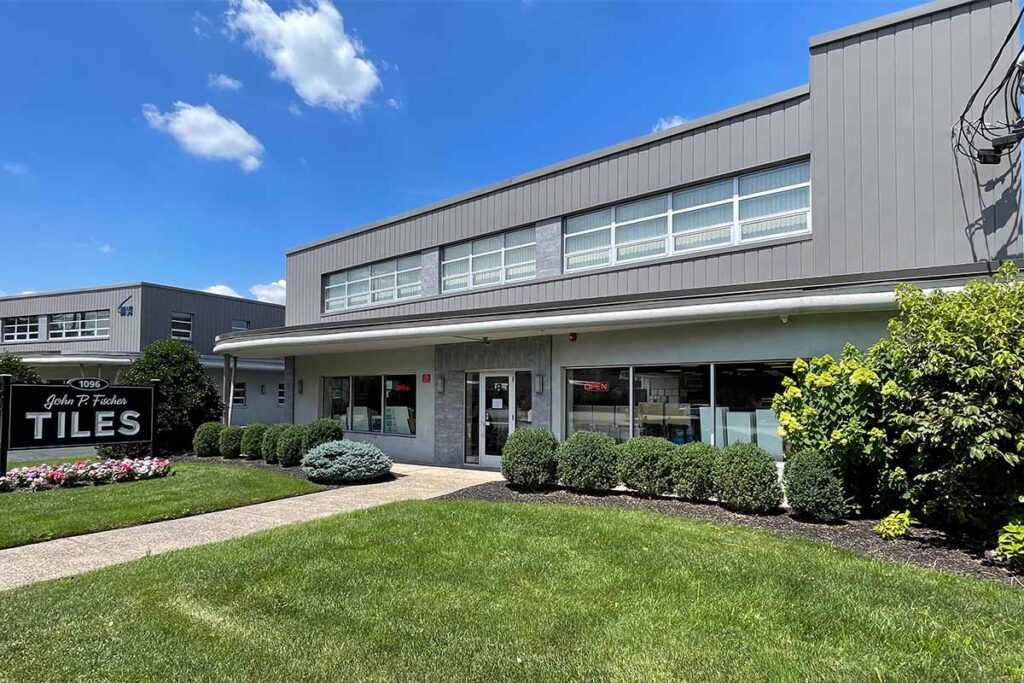 Join Our Comunity
Subscribing to our email will notify you of events, special offers, and new product announcements. We promise to respect your inbox and of course, you can opt out at any time, but why would you?